The Expressions in Ink suite is so gorgeous that it has a well-deserved place on the front cover of the new 2021-2022 Annual Catalogue. This suite combines the abstract beauty, fluid design, and bold colours of alcohol inks and watercolor, without any of the mess! The gold embellishments and accents add the perfect touch of elegance to this artistically inspired suite.
The "Thanks" card (scroll down) features heat embossing, paper-piecing, and layer upon layer of texture and detail. It's a great way to combine the watercolor images with the coordinating, but not matching, detailed die cuts. Just imagine all the colours you could re-create this project in for occasions like birthdays, weddings, and anniversaries.
————————————————–
Thanks Card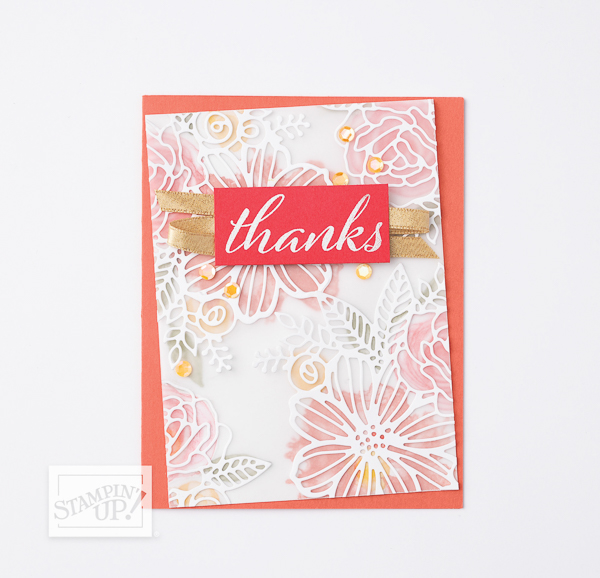 This is the card tutorial I sent out to my subscribers! If you'd like to join my Email Newsletter List and receive my tutorials by email, click on the button at the end of this post. With each mailing you will receive a picture of the finished project, a supply list, card layout, and a step-by-step tutorial.