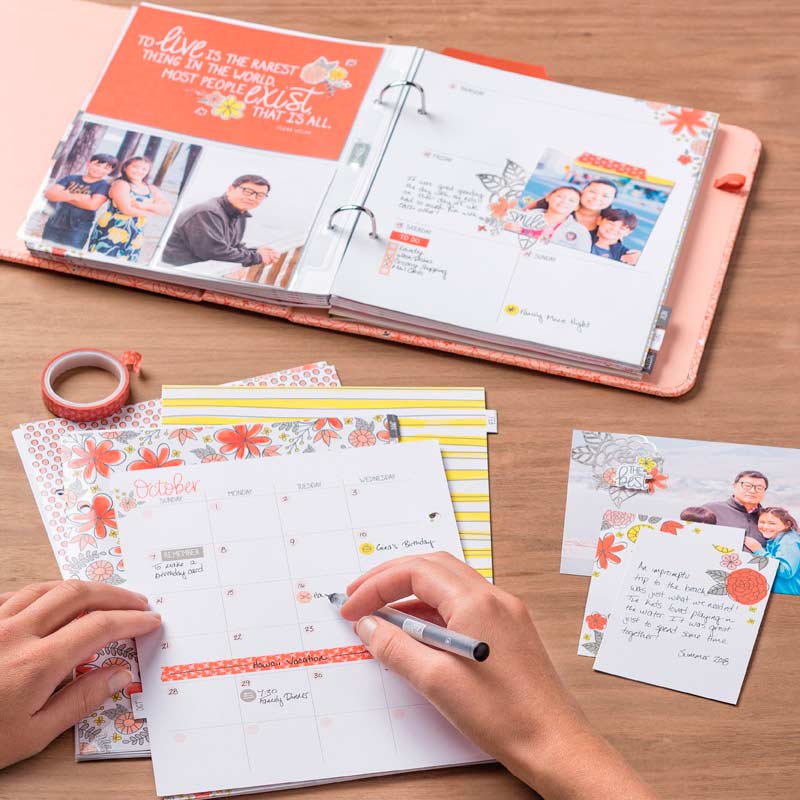 Hi Friends! If you've a few more Christmas gifts to get for friends and family this holiday season, our kits are ideal! These kits are also perfect for birthday presents too and I know that they would be very appreciated – everyone can use a planner and cards! Check out the kits that Stampin' Up! offers: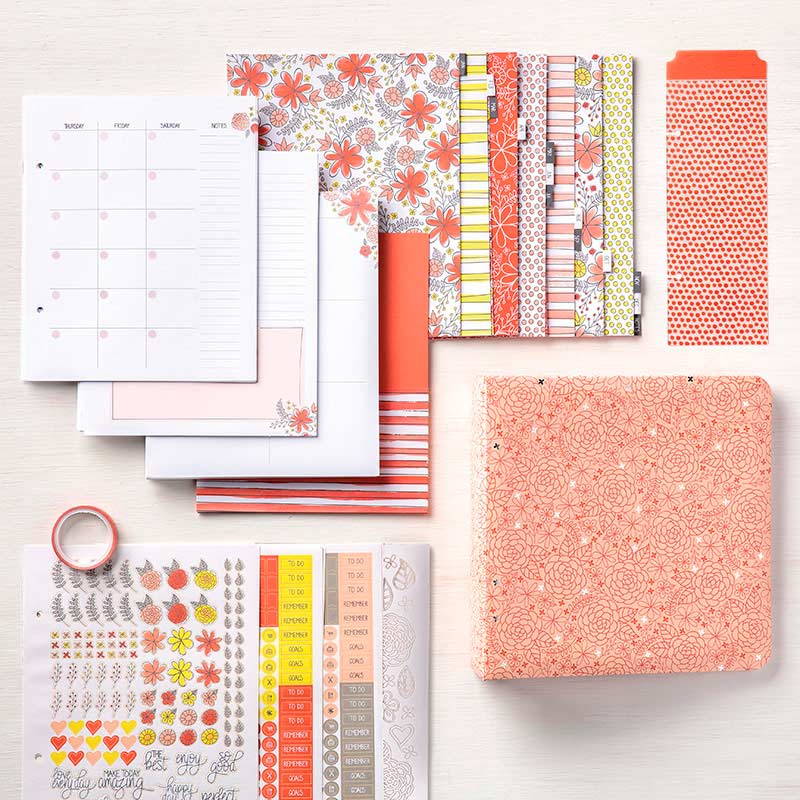 I absolutely LOVE LOVE LOVE my planner!
This planner will help keep you on schedule and give you a creative outlet too! This all-inclusive kit has everything you need to create a customizable yearly planner. No dates are printed, so you can start when you want.
Click here to view and/or to purchase online.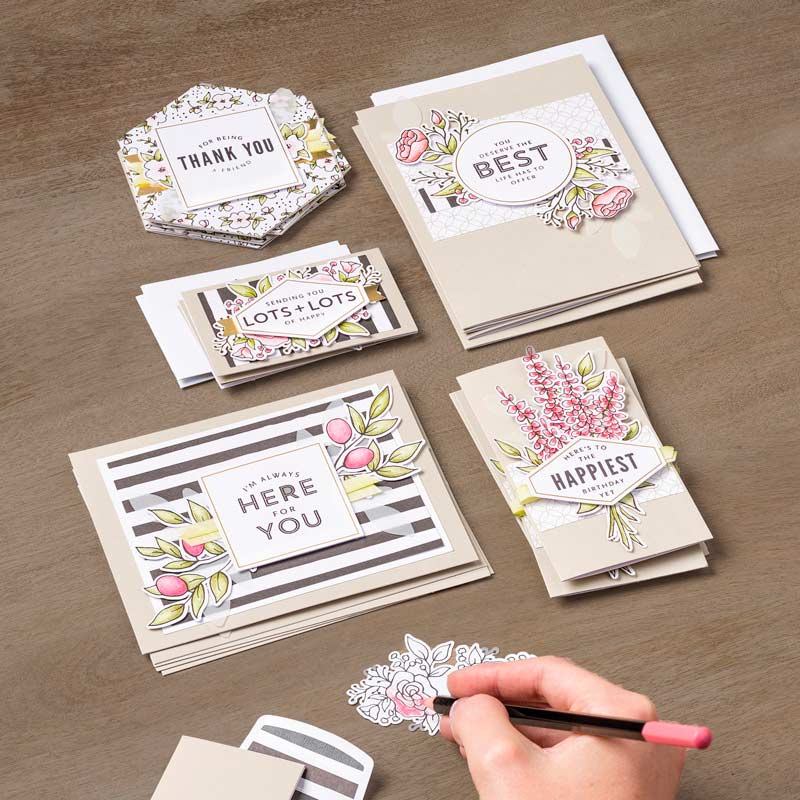 There's lots to love in this all-inclusive card kit. Create all-occasion cards, then add your own colour using the included Watercolour Pencils.
Click here to view and/or to purchase online.
This kit makes it easy to create and send your heartfelt greetings.
Click here to view and/or to purchase online.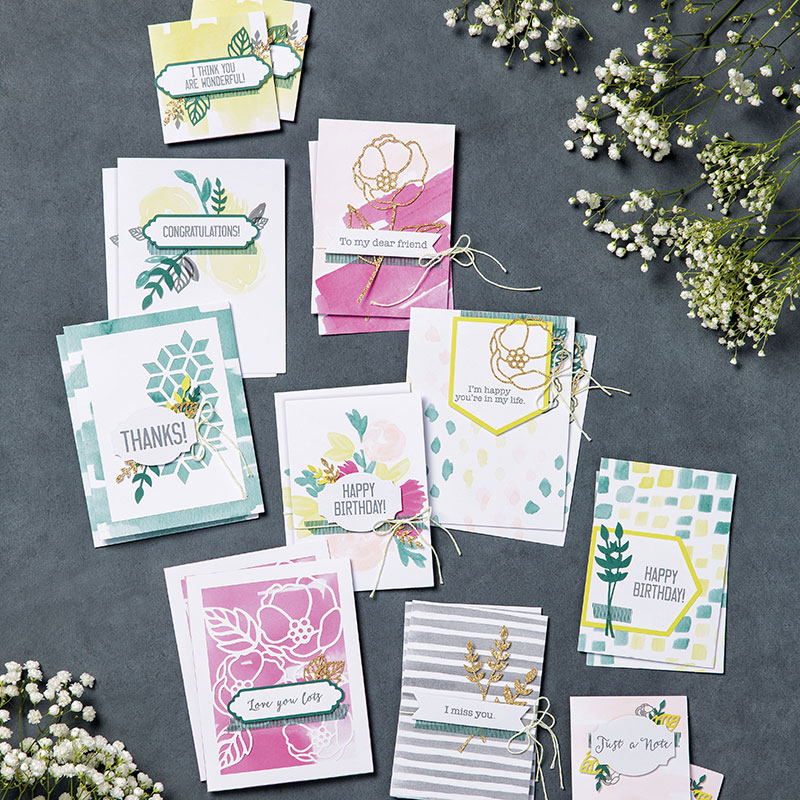 Nothing better than getting a bunch of fun stuff in one place. Buy your kit, enjoy it all!
Click here to view and/or to purchase online.
Looking for a simple solution for fitting creativity into your busy life? Paper Pumpkin is here to help! We designed our awesome subscription service to put you on a fast track to creativity with our easy-to-make kits. You can order these kits for yourself and/or as a gift for someone special! Click HERE to learn more!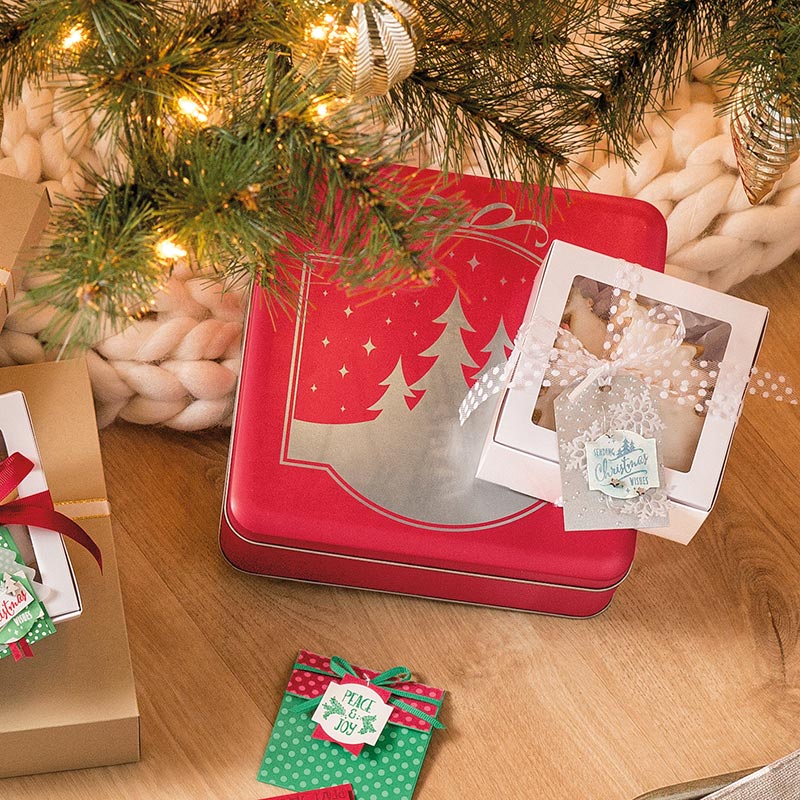 If you live locally and would like to order some kits or other Stampin' Up! products for Christmas gifts, I'll be expediting my next orders to ensure that they arrive before December 25th. Contact me before December 13th with your gift order!







Gift certificates also available.
If you live locally I'd love for you to join in on my classes & events.
Click here to see what's coming up!
I sincerely appreciate every order I receive and as a token of my gratitude I want to give YOU something too! Click here to learn about my exclusive project tutorials, FREE with every order!
Enjoy the day & HAPPY STAMPING!