Hi Friends! It's time again for my annual "Top Ten Retiring" list! Along with cards and projects that I've made using these retiring items, I'll also share some samples created by other Stampin' Up! Demonstrators! Remember, these "Last-Chance Products" are available WHILE SUPPLIES LAST!
Number TEN on my favourite retiring product list….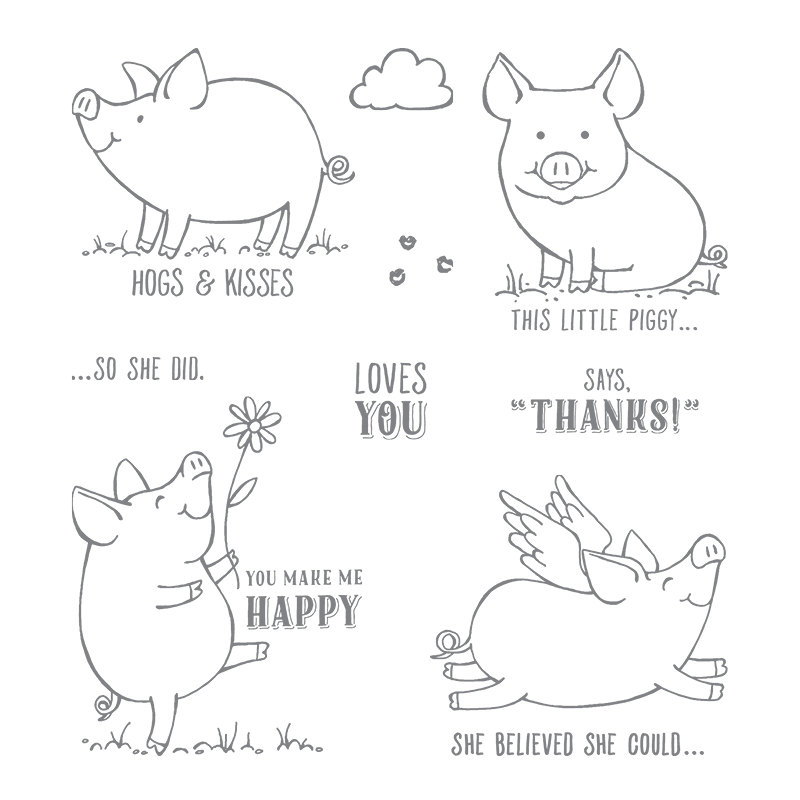 …it's the "This Little Piggy" Stamp Set! Seriously, how CUTE are the little piggies in this set? They just make me HAPPY! I have a had a lot fun creating with these stamps and I will continue to do so, because I won't be parting with this set anytime soon! LOL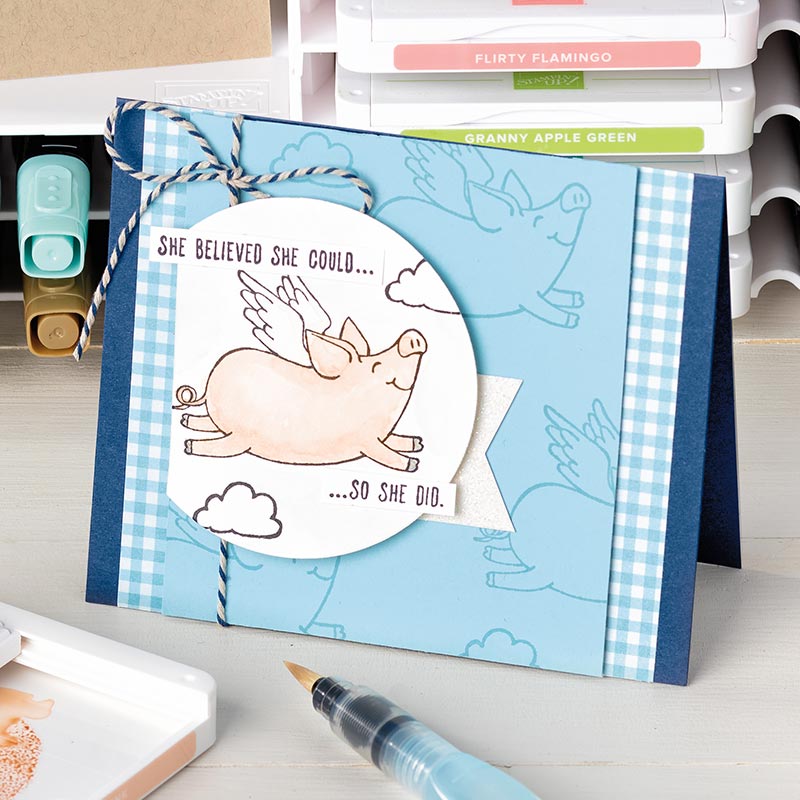 Here are some of my creations using this retiring set:
Details here.
Tutorial here.
I mean, really…just look at that adorable pudgy lil' face!!
Details here.
Details here.
Details here.
Details & "Background Pop Technique" VIDEO tutorial can be seen here.
Here's another card I made but never posted it to my blog:
Here are some more samples, created by fellow demonstrators:
Created by Tamara Bertram
Created by Terri Allen
Another adorable card created by Tamara
Created by Jackie Topa
Created by Sentara Yivona
Fabulous scrapbook page created by Pam Staples
Created by Kathy Maurer
Created by Elizabeth Rush
I hope you've enjoyed my "Top Ten Retiring List"!
Here's a recap of all my favourite retiring products this year. Just click on each image to view the blog post and cards & projects for each one.
(You are here!)
It's more important than ever to connect and #makeacardsendacard and #sharesunshine during these difficult times.
Cost is $12US for 15 pages of lighthearted and thoughtful sentiments and imagery relevant to the unique COVID-19 and social distancing situation we are currently in.
Click HERE to purchase this special (printable) PDF download from Stampin' Up.
These lighthearted and heartfelt sentiments to brighten someone's day–friends, family, neighbours, and even strangers!
You can start crafting with the PDF download right away–with no shipping costs or delays!
Share your projects on social media and tag them with #sharesunshine.
All online orders will receive a

hand stamped card in the mail

(as long as I have your address!) and 12

step-by-step stamping tutorials

will be emailed to you as token of my appreciation for your online order!
At the end of each month everyone who ordered with me has their name put in a draw for a gift of Stampin' Up! product

(winner is chosen via random.org).
Simply enter this month's special host code
prior to submitting your order through my website.


If your order is $200 or more DO NOT enter the Host Code
so that you will also receive your stamping rewards
(I will still send you the PDF tutorials).
Enjoy the day, stay safe & HAPPY STAMPING!